All cards are customizable, and you can choose the type of interactions you want.
Streamloots has a card creator with amazing templates on the platform, all of them created by our beloved designers. This allows you to create cards in the style which best suits your stream and community.
You can add/create a new card by going to the Manage Cards section. By choosing the Design your card option, you can discover different templates and possibilities.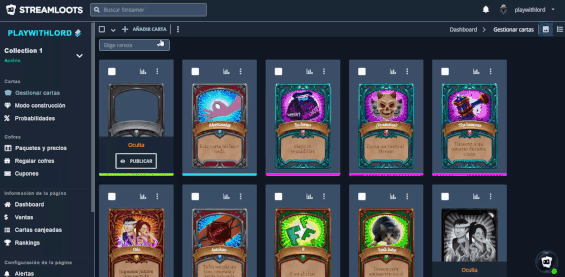 This option allows you to create a card with an image attached. If you just want to create an image with the card creator, or perhaps change the image of an existing card, you can uncheck the Create Card box. Then save the image in the gallery instead of creating a card from scratch and attaching the image.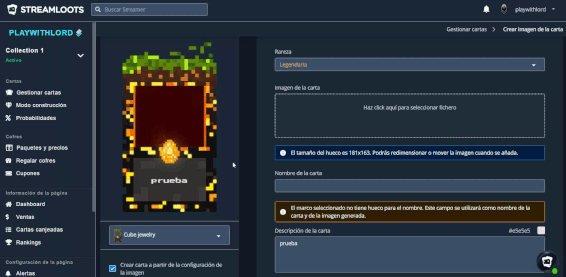 If you want a fully customized card, you can create your own cards in Photoshop or any other graphic design software.
We recommend having a 260×394 pixel image resolution.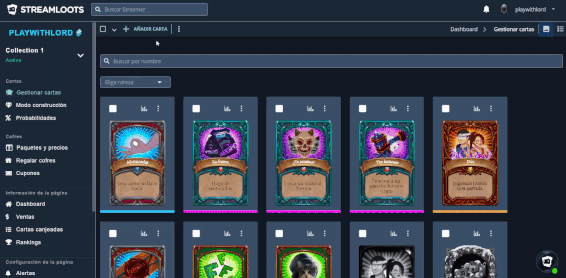 Once you have your card created as an image, you can upload it to the platform and use it as a card for your collections. You can edit an existing one or just create a new card by clicking on Upload your designed card.
You can configure your card as you want, make it look like a sticker, make it sound only, duplicate the same card image but with different GIFs when played on screen, etc.
The only limit is your imagination!