Streamloots Powers are animated visual effects that give a special touch to your viewers' cards when they use them in your live stream. These Powers are common for all streamers & viewers and can be obtained by viewers by completing Streamloots Achievements. You can get more information in this article: Streamloots Powers.
By default, Powers will only play a sound in your streaming when a card is played (if it has the option to play sound by default turned on). The sound of the Power will take over the custom sound you may have set up through the Alerts section on your Creator Mode. This will add variety to your live stream, as each card your viewers play with a Power will have its own sound effect, making them stand out from cards without Powers.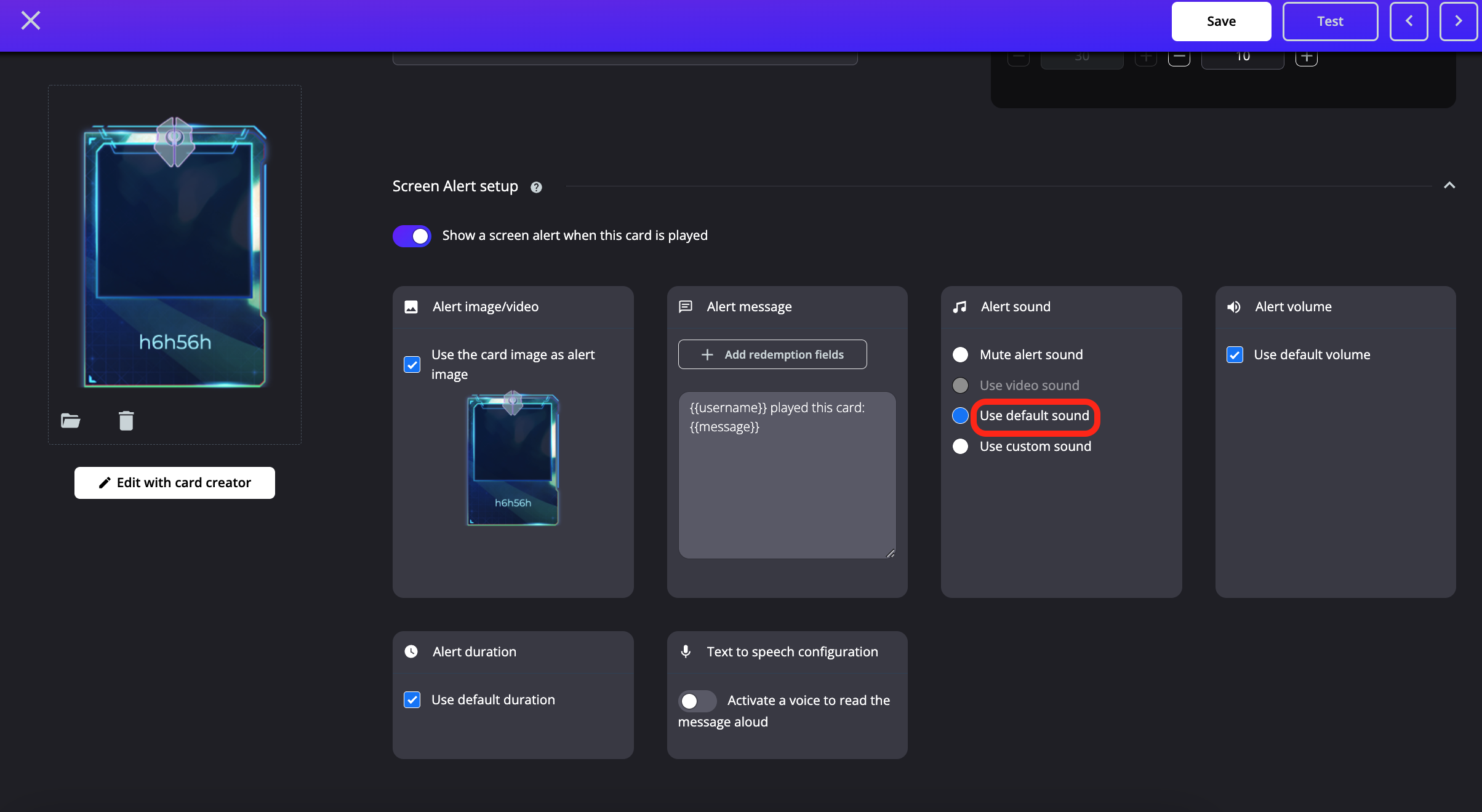 You can change the default settings of these Powers at any time. Just go to your Alerts configuration page. Currently, the available options are:
Mute Power sounds: This option will mute the sound Power effects play, regardless of the card configuration (Card sound or not).
Replace the default sound effect: The Power will only play a sound when the card has been configured to "Play sound by default", which will replace the sound of the card. Power sounds will not play if the card is muted or if the card has a custom sound.

Can I disable Powers from my card collections?
Powers are a beta feature created to make cards much more eye-catching when they appear in your live stream without you having to make any extra effort. Additionally, your viewers will love having the ability to add a unique twist when playing cards, and it's a great way to reward them for their support.
Currently, Powers cannot be deactivated. If you want us to implement this option, send us your feedback through this form and let us know how we can improve the feature or what are the reasons why you want to deactivate them.
To disable the Power sounds, please visit this link.
Stay tuned! We're looking into adding the option to upload the powers you want your viewers to add to the cards they play, as well as the rules & conditions they need to meet in order to get them.