How to publish a collection
To publish a collection, you must have at least 1 published card in that collection. Once that's done, go to My Collection and click on the Publish collection option. Users will be able to view a collection on your page once you publish it. Remember, you can also tweet about your collection to spread the news to your community!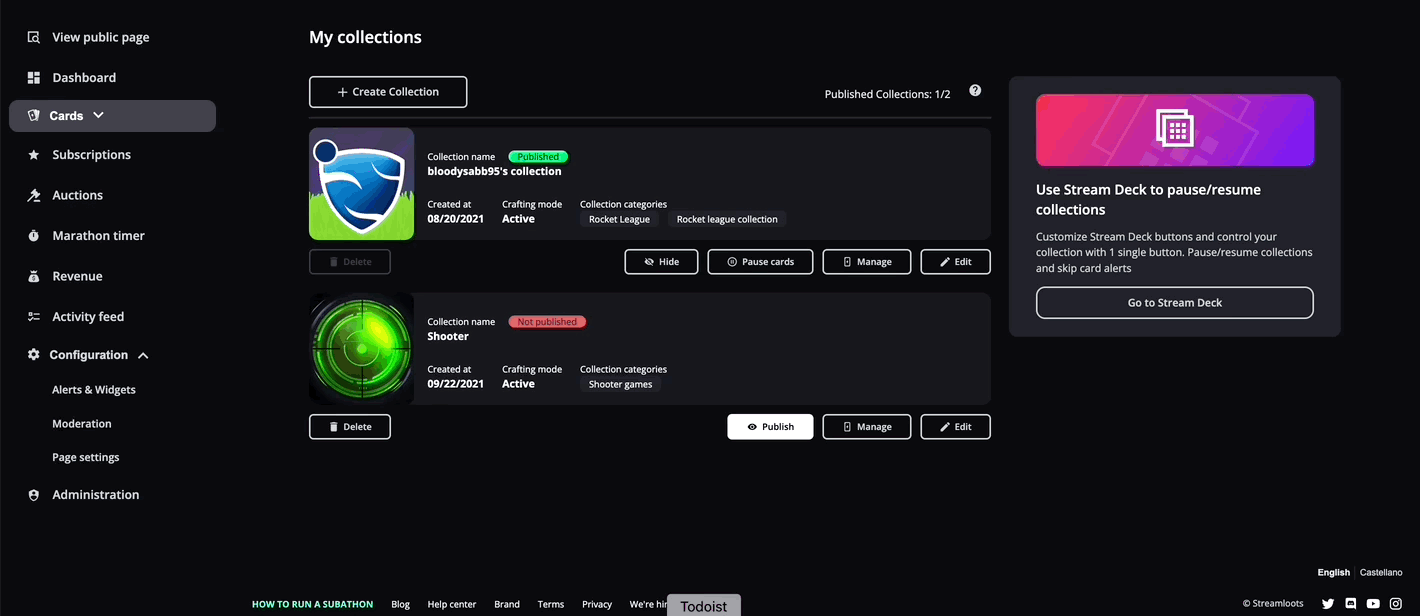 How to hide a collection
Users won't be able to view a hidden collection on your page, but you and your moderators will still see those collections. Every time you create a new collection, it remains hidden until you manually publish it, that way you can modify cards and make sure it's ready. You can hide a collection anytime, as long as it's not set as your default collection. To hide a collection, your default collection must always be active.