Streamers can choose from 4 animation styles for emotes to make their stream even more fun.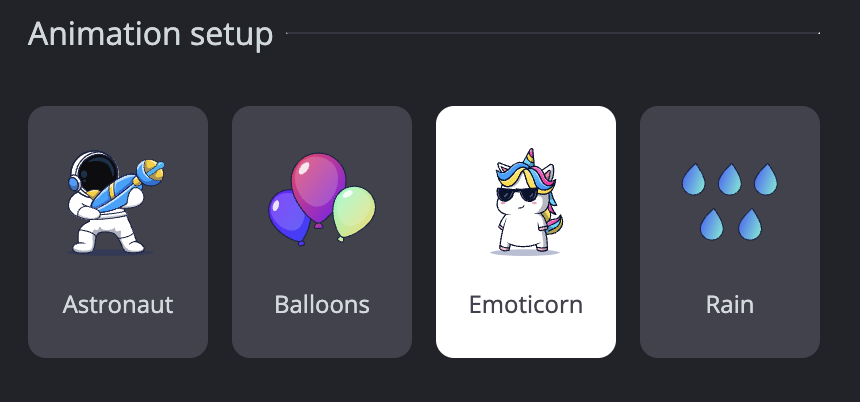 How to configure emotes animations
1. Go to the Subscriptions page in your dashboard.
2. Navigate to the Emotes tab and click on Edit animation style to choose an animation.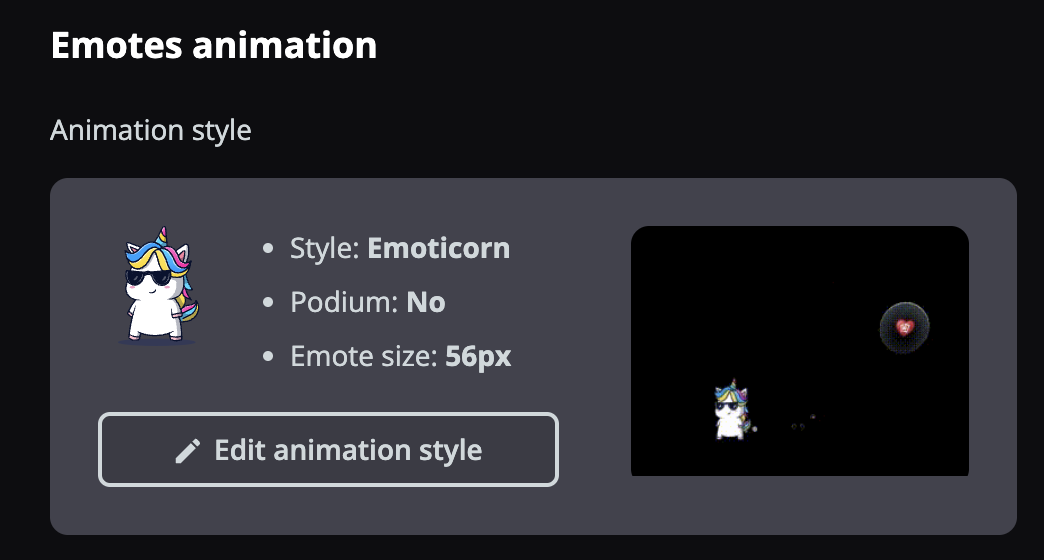 3. See the 4 animation styles in action through the preview screen on the left and choose the animation you like best.
4. No further action is needed - clicking on an animation style automatically saves your configuration.