You can now send emails to your community thanks to the email feature. You can find it in your Dashboard, right below Streamloots Modules. Alternatively, you can to My Community and select Send Community Email.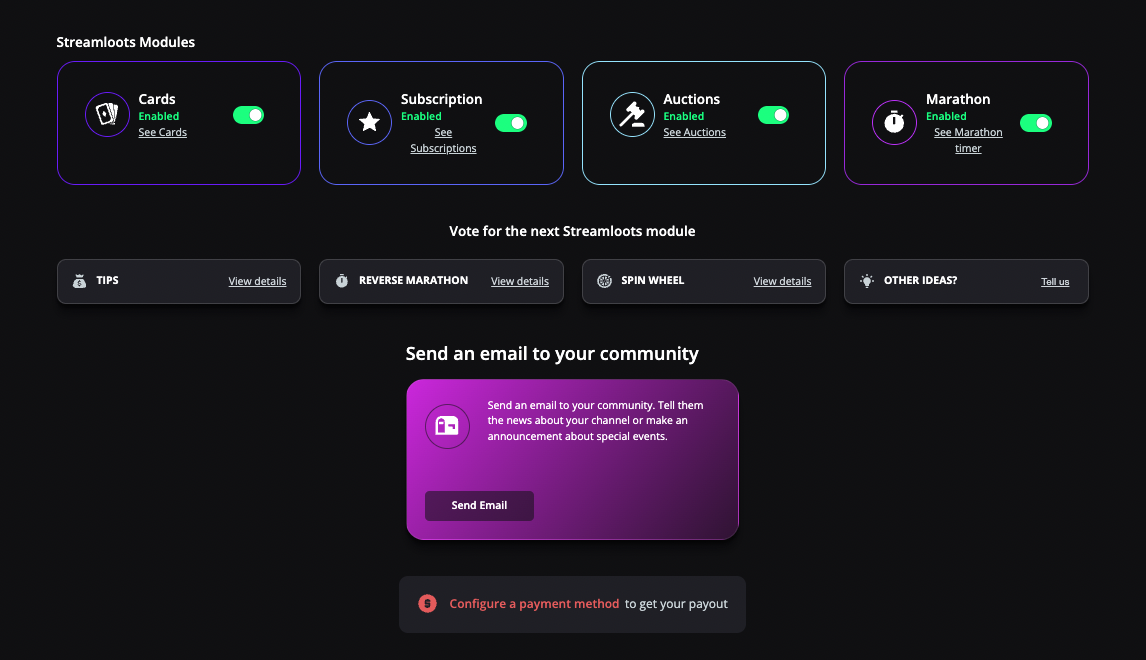 Clicking on Send Email will take you to the editor, where you can format your email as well as test it before proceeding to send. The number of monthly community emails you can send is currently capped at 10.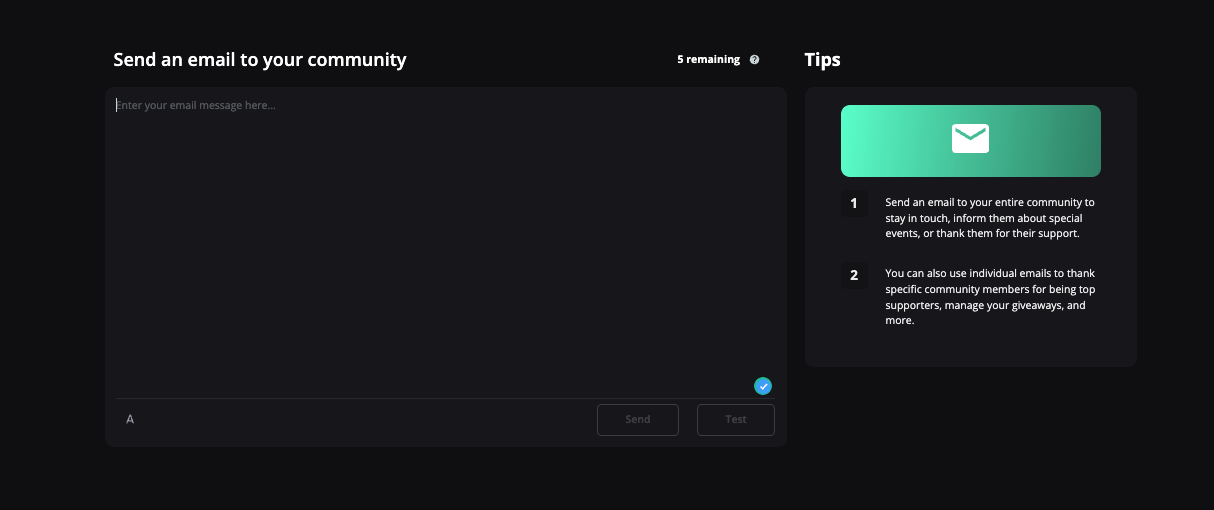 Sending an email to individual community members
You can also send emails to specific users. To do so, go to My Community > All Viewers and click on the small message icon to the right of the user you'd like to contact.