You can download and add the OBS Studio plugin to be able to use integrations with your cards. To do so, go to Alerts & Widgets, located on the bottom-left side of the main panel, and select the OBS Studio plugin integration.
Requirements for the plugin to work:
OBS Studio

The plugin only works with OBS Studio at the moment

Requires the latest OBS version

You must have the latest OBS Studio version installed

Windows

Windows only, stay tuned for updates

You can download the open-source code
It's also important to run the installation while OBS is closed and with administrator privileges. Once installed, make sure to add the widget URL to an OBS source and edit all the cards on which you want an integration effect.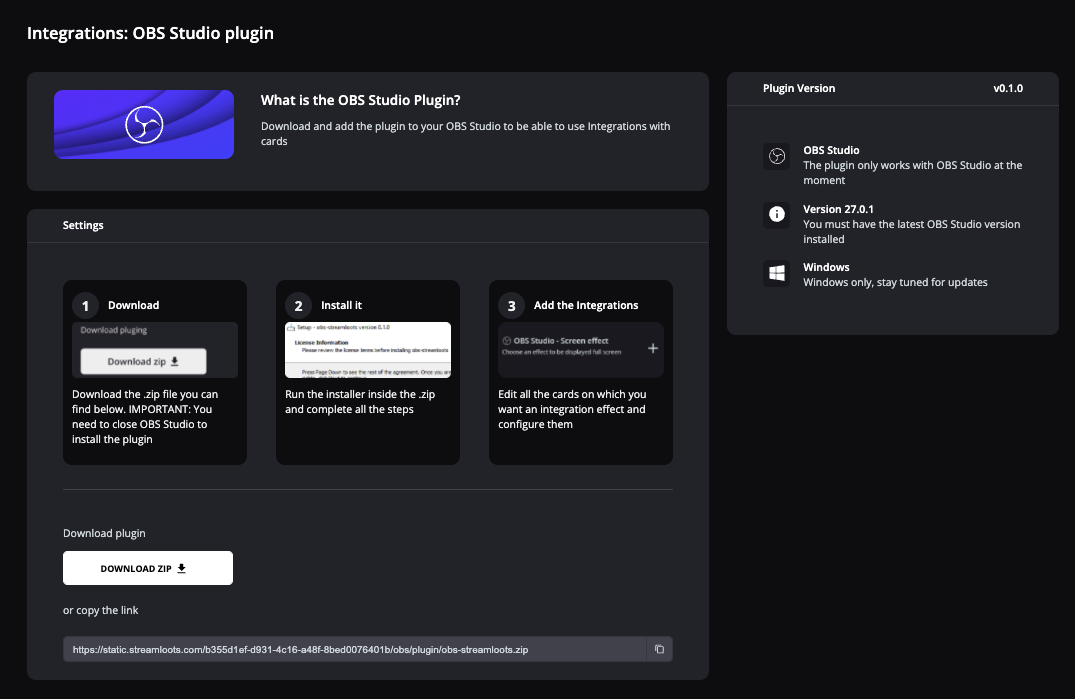 Volume Settings
Once installed, go to the plugin's volume settings, found in OBS > Tools > Streamloots. These settings should be configured to your liking, but always ensure that the volume is correctly set.
Some other settings for audio monitoring are:
Both: Allows you to hear audio through speakers and stream
None: No audio monitoring.
MonitorOnly: Allows you to hear audio through your speakers, but not on stream.