Aside from using default collections and chest images, you can also create your own collection logos and pack images and upload them to Streamloots. To create custom images, we recommend using third-party graphic design software such as Photoshop. Once you've come up with an image you like, go to My Collections > Create Collection and select Create Your Collection.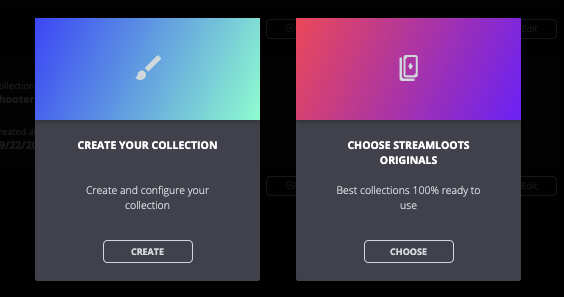 Then, head over to Collection Logo and select Change Image: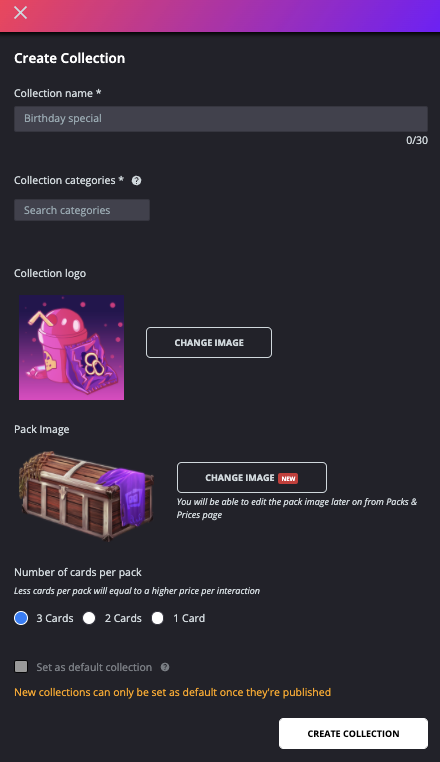 You'll then have the option to use your own image by clicking on the small folder icon or simply dragging and dropping the image you wish to upload.