The Community Gifts option allows you to continue supporting a community if perhaps you've collected all cards or simply don't want to play any cards. By gifting to the community, you'll give other members the chance to win chests and play cards. These gift purchases will also be displayed on stream if alerts are enabled!
How do I gift packs to the community?
You can find a Give Packs to the Community option on your favorite streamer's main page, and it looks like this:

Then you can select the pack bundle you would like to gift:

Last but not least, make sure that the Gift for the Community option is checked before completing the purchase.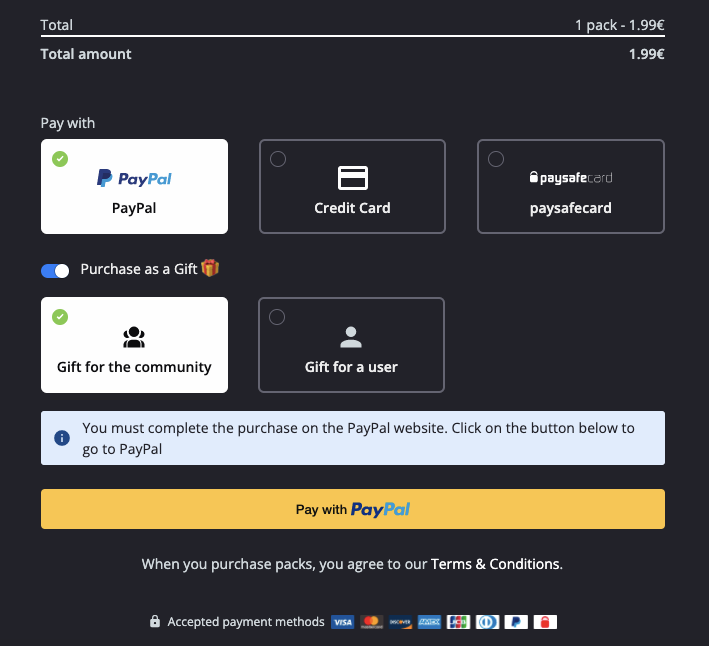 How do viewers receive or claim Community Gifts?
Viewers are able to claim these gifts on their streamer's main page, as we want to prevent randomly distributed gifts from dropping to inactive users. When purchasing a community gift, it'll be displayed on stream through an alert as well as shown in the streamer's profile page and chatbot.

How do streamers see Community Gifts?
Streamers can see gifts through stream alerts or by checking the activity feed to see claimed gifts.