To add an alert in OBS, follow these steps:
Go to Sources
Select Add Browser Source.
Add the URL found in Alerts & Widgets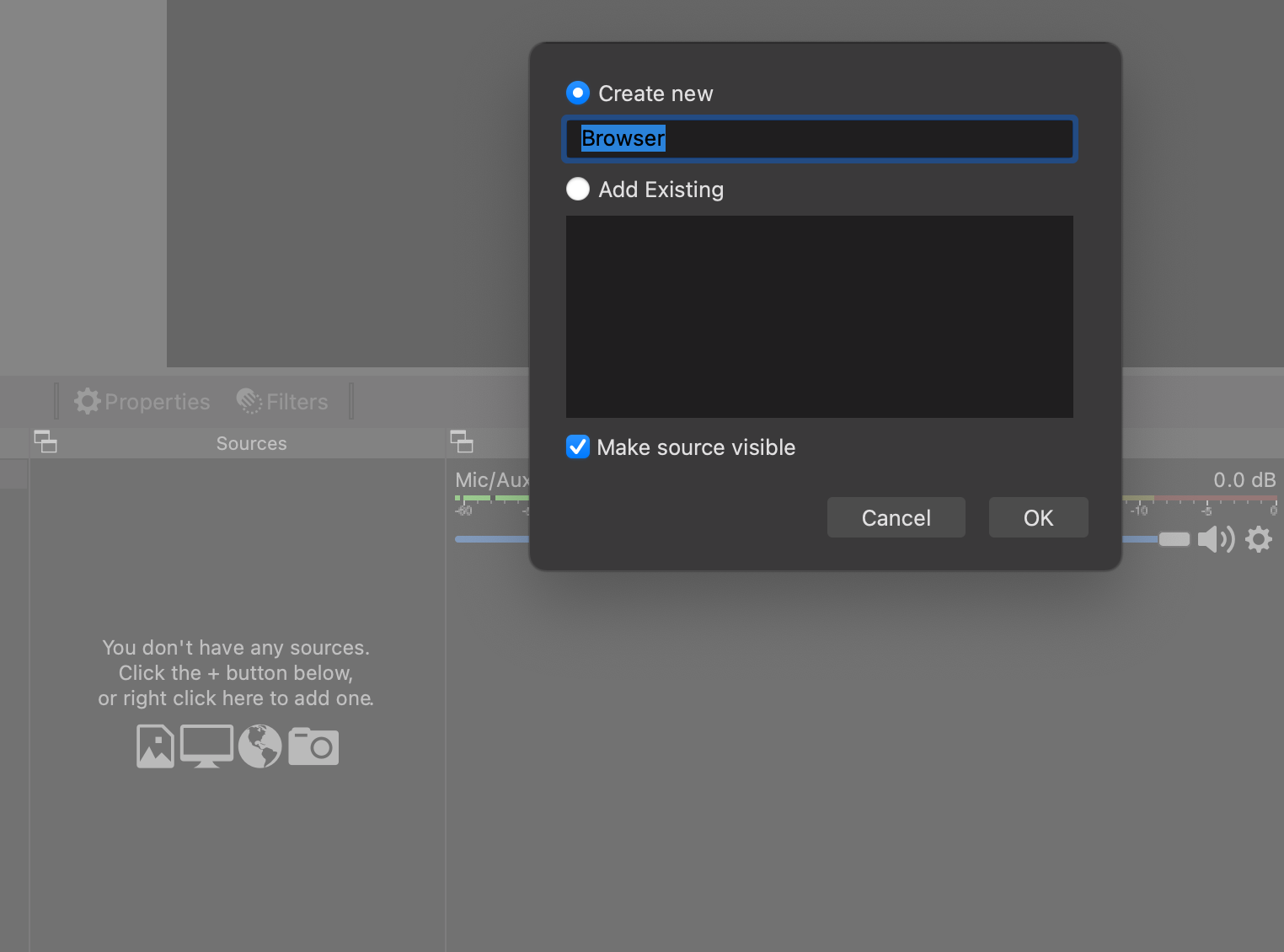 Lastly, you will also find a Test Card option in Alerts & Widgets that allows you to test purchases and card alerts (a new browser window will open).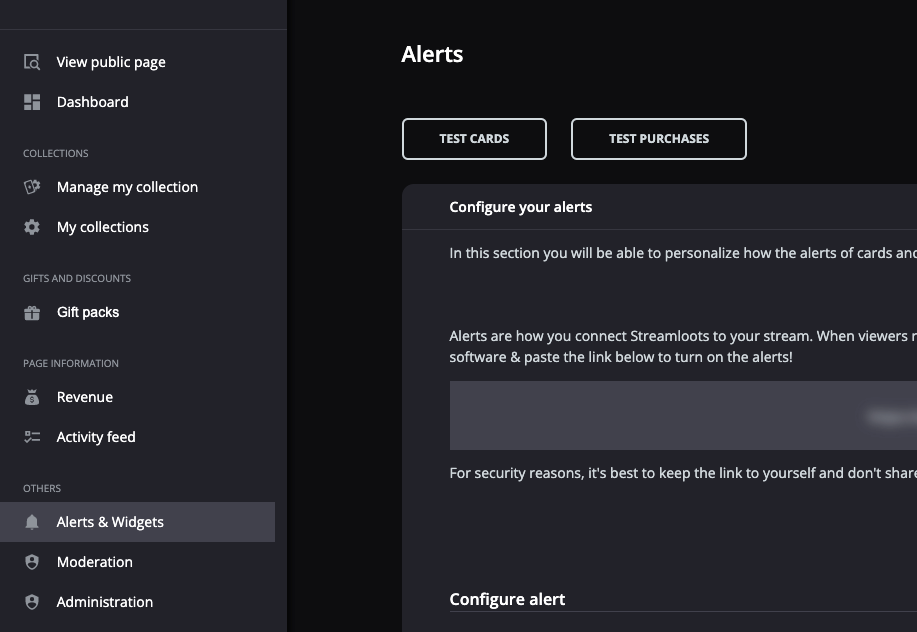 If you're having issues configuring your alerts, please refer to this article.