We are working on an official integration with Lightstream and it would help us a lot if all of you who use that tool ask them to support Streamloots. If they realize that users need Streamloots there, the process will be faster.
Don't worry, meanwhile we have a temporary and alternative solution which allows you to use Streamloots in your stream with Lightstream.
First, to add an external source in Lightstream, you must go to the Third party integrations section
Then select "Loots" in order to make Streamloots alerts work. Add a "Loots" source, then copy and paste the Streamloots alerts link.

Once you have added "Loots", you will be able to:
Add the Streamloots alerts link.
Modify the size of the source in the overlay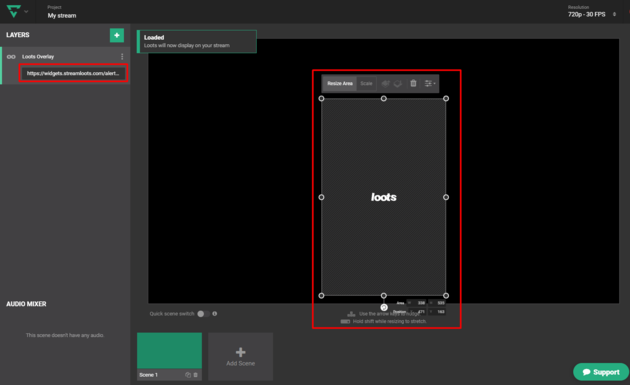 Once you have added and configured the source, then just go to Streamloots and try either the card alert or the purchase alert, you can do this by going to the alerts section.
If everything it's ok, you will have successfully integrated Streamloots with Lightstream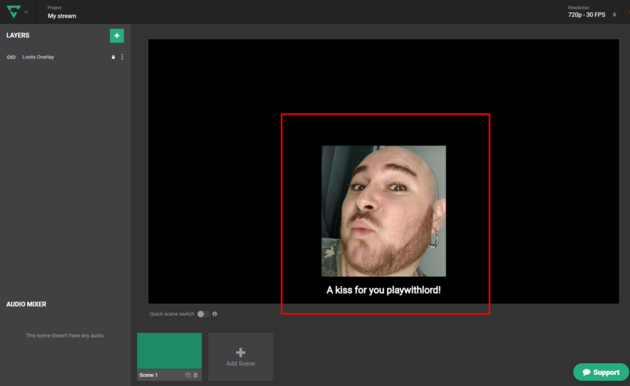 Extra: It's possible to add the same type of source several times, so you can add a second "Loots" source with the Streamloots goal link instead of the alerts, that way you can have both the alerts and the goal working on Lightstream.